2021-22 Grants
The Morris Educational Foundation funds projects in the Morris School District that create new models for learning, enrich the curriculum, promote self-esteem, enhance and expand enrichment opportunities, and help teachers grow professionally. Our goal is to ensure the highest level of educational innovation supporting students and staff in a partnership of lifelong learning.
$177,455 in grants were approved during the 2021-2022 school year and occurred during this time unless otherwise noted as occurring during the 2022-2023 school year.
$4,500 in grants were approved during the 2019-2020 school year and occurred in 2021-2022 due to Covid-19 related school closures.
$181,955 total funding secured for Morris School District students and schools
---
Initiatives for Students, Teachers & Schools
Art Supplies – $2,221
Donations accepted in memory of former classroom and art teacher Sue Ossanna were divided equally between the art departments of the nine K-12 schools in the Morris School District. 
Chemistry Equipment – $5,000
Cutting-edge materials to enhance chemistry education at MHS.
Cultural Arts Annual Funding - $32,000 total
Each year the Morris Educational Foundation awards blanket grants to all ten schools to support cultural arts programming.
   Lafayette Learning Center Pre-K - $2,000 
   Normandy Park K-5 multi-age - $3,000 
   Alfred Vail K-2 - $3,000 
   Hillcrest K-2 - $3,000 
   Woodland K-2 - $3,000 
   Alexander Hamilton 3-5 - $3,000 
   Sussex Avenue 3-5 - $3,000 
   Thomas Jefferson 3-5 - $3,000 
   Frelinghuysen Middle School 6-8 - $4,000 
   Morristown High School 9-12 - $5,000 
Digitization of Morristown High School Yearbooks – $4,647
Digitization of all 107 copies of the MHS yearbooks to protect their historical value in the event of damage or loss. The digital yearbooks will be accessible to the MEF's Colonial Nation, a network for alumni and friends of MHS.
Farm to School Curriculum Module for PreK – $1,740
Pre-school students learned how food grows by reading farm and garden books and engaged in experiential education activities such as tasting Urban Farm vegetables or planting and watching seeds grow.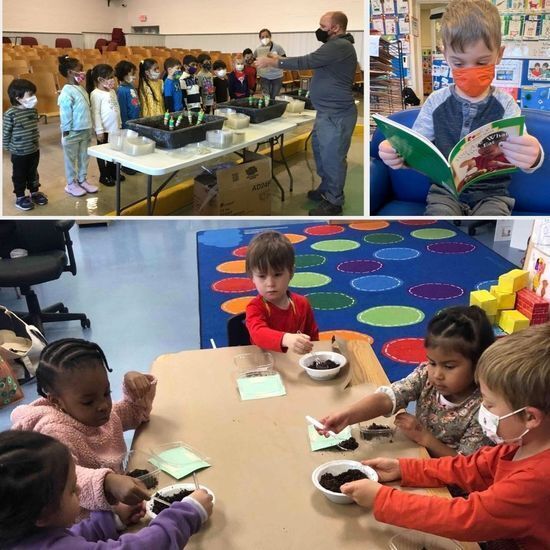 Fifth-Grade Moving Up Banners – $400
To celebrate the District's hardworking 5th graders, the MEF gifted each of the four elementary schools with congratulatory and reusable banners to feature at their Moving Up ceremonies.
Graduation Ad – $1,856
To celebrate the hard-work and future endeavors of our high school graduates, a full-page Daily Record ad and print flyer was shared with the greater community.
Impact Grant for K-5 Media Center Upgrades – $35,000
The seven K-5 media centers received anti-microbial seating and tables as well as storage units to create reading and research zones, and conversation zones for students to discuss ideas. 
Latin Materials – $250
Supplies to enrich Latin education at MHS. 
Manipulatives and Collaborative Activities – $733
A Cricut Maker allows MHS students in the Healthcare Pathway program to create and print images and designs to use as study tools in human biology, dynamics of healthcare, medical terminology, and patient care communication.
Math Supplies – $500
Supplies to enrich math education at MHS. 
MEF Student Club Advisor – $1,200
Support for an MHS staff advisor to guide our student group as they fundraise and support high school student's initiatives. This year the club funded school supplies for students with need.
Morris School District Job Fair – $250
Support for the Morris School District spring job fair to help MSD stand out to candidates. 
Project Graduation Support – $500
Support for Morristown High School's All-Night Graduation Party's fundraiser.
*Raku Pottery Workshop – $4,500
Hands-on pottery workshop with a traveling artist will allow MHS students to create work using specific glazing techniques and the ancient firing process.
Reading Readiness: Preschooler-Parent Shared Reading – $4,900
To establish reading routines for Spanish and English-speaking families, Morris School District preschoolers and their parents enjoyed the in-person monthly Bilingual Book Club.
STEM Supplies – $100
Supplies for the STEM program at MHS.
Science Day for K-5 Schools – $35,000
An interactive and exciting day of science that immerses all K-5 students in each of the seven elementary schools in STEM activities and unique hands-on learning opportunities.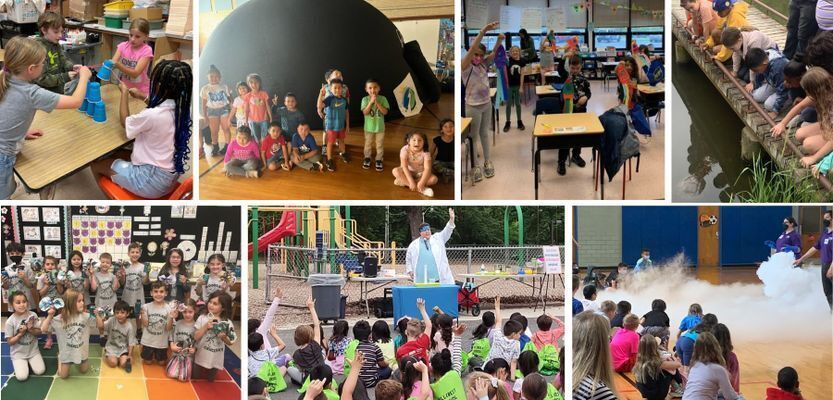 Hillcrest Story Walk - $380
Outdoor Story Walk to provide a fun, interactive, safe way for students and classes to experience literature outside.
Science Supplies – $250
Supplies to enrich science education at MHS.
Senior Signs for all Graduating 8th Graders and High School Seniors – $5,000
To recognize our students' success, celebratory lawn signs for all graduates were provided.
Summer Plus Program Tuition – $15,000 ($1,500 per student)
Through a partnership with the Presbyterian Church in Morristown, the MEF provided tuition for ten K-5 students with financial need for the Morris School District Community School's Summer Plus program.
TV Studio Teleprompter System – $7,085
Teleprompter system for the MHS Broadcasting program to professionally deliver scripted content during in-studio and on-location production.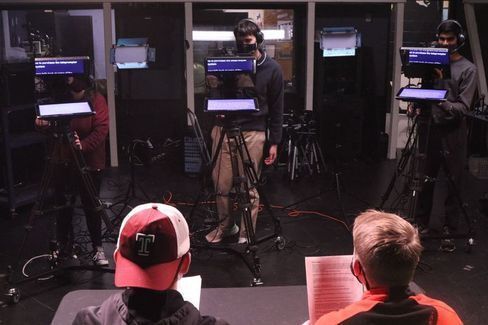 Teacher SELebraton – Social Emotional Learning Wellness for Staff – $1,050
Michael C. Selbst, PH.D., BCBA-D, Executive Director of Behavior Therapy Associates, provided a two-part virtual workshop presentation on "Teacher SELebration" for the staff of Thomas Jefferson  and Woodland schools.  The program helped teachers better understand their own self-care and self-compassion which, in turn, enhances their understanding of their students' family and community needs. 
Texts for Classroom Libraries – $5,124.33
Sussex Avenue School classroom libraries added texts that are engaging, relevant, and representative of students' backgrounds, interests, and skills and blend the four pillars of independent reading necessary for student achievement; social-emotional learning, student engagement, culturally responsive texts, and genre study.
Tutoring for Middle School – $3,000
FMS after-school volunteer tutoring program for math and language arts will return next school year serving students who are at-risk of falling behind.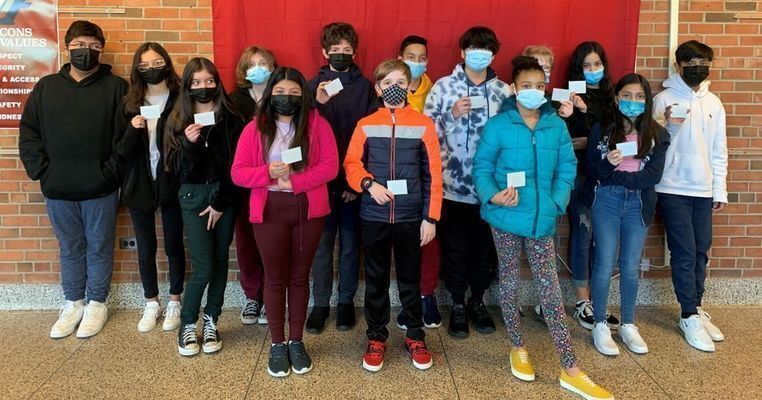 + We Are All Artists – $5,124.33
Alfred Vail students participated in a residency with muralist and art educator Caren Frost Olmsted to create a school mural, establishing a permanent artistic legacy.
We Are All Artists – $5,124.33
Normandy Park students participated in a residency with muralist and art educator Caren Frost Olmsted to create a school mural, establishing a permanent artistic legacy.
Wind Band Commission Project – $5,000
MHS students will work directly with composer Peter Sciaino to create and premiere an original work for the MHS wind band.  This project allows students to explore advanced techniques such as orchestration, texture, arranging, and composing. 
Community Programs
"Social Media vs. Self Confidence" – $3,900
presented by the MHS HSA and funded by the Morris Educational Foundation, the Morristown and Morris Township Joint Municipal Alliance and the Morris Plains Municipal Alliance. 
Speaker Duncan Kirkwood shared his illuminating and honest presentation at two student assemblies during the school day and at an evening presentation for parents and students.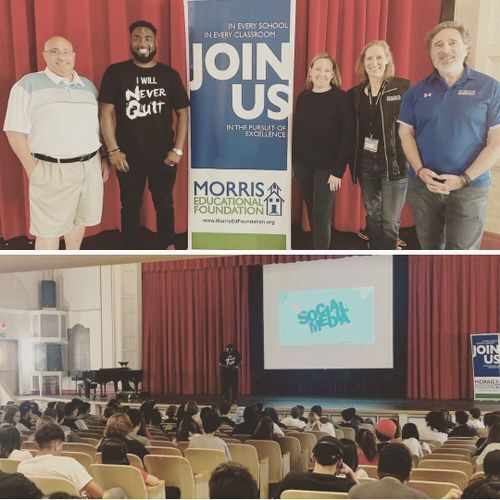 * This grant was approved during the 2019-2020 school year but occurred during the 2021-2022 school year due to COVID-19.
+ This grant was approved during the 2021-2022 school year however the project will be completed in the 2022-2023 school year.