Returning Together
The generous support of our donors is what allows the Morris Educational Foundation to fulfill its mission. Donations are the key to funding innovative, non-budgeted programs in our schools that benefit all of the students in the Morris School District. We appreciate the tremendous support we have received from our community of contributors. The Morris Educational Foundation is a 501c(3) organization and all donations are tax deductible.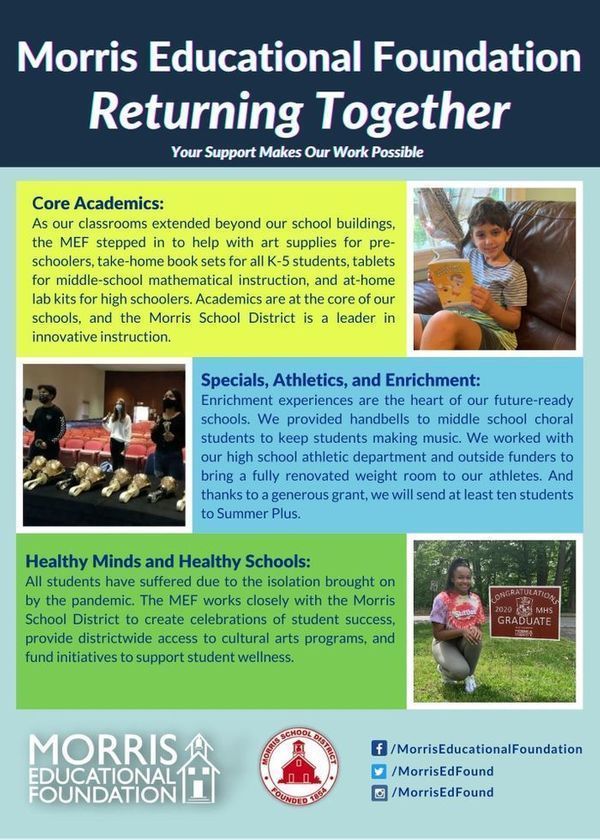 Your gift to the Morris Educational Foundation may qualify for a tax benefit under the CARES Act. A gift of up to $300 may qualify for a one time above-the-line deduction if you do not itemize on your tax filing. If you do itemize, you may qualify for a 100% deduction of your contribution on your 2021 tax filing. Please consult with your tax professional for more information.
We ask that donations be made online or by mail at
PO Box 1224, Morristown, NJ 07962-1224.
Please do not send payment to our office at 50 Early Street. 
---