About the Morris Educational Foundation
The Morris Educational Foundation, a 501(c)(3) corporation, enhances educational opportunities for more than 5,700 students in all 10 schools of the Morris School District. The Foundation works to enrich and inspire the academic pursuits of all our students, from preschool through high school.
It is the mission of the Morris Educational Foundation to generate and distribute financial and other resources to and for the Morris School District for enrichment programs and other projects aimed at enhancing the quality of education and educational opportunities for students in the district.
The Foundation carries out its mission by focusing support in the following areas:
Facilitate Student Development
Support new approaches to improving student achievement
Provide funds for enrichment activities
Provide equipment and facilities not funded through other means
Encourage Excellence through Creative Teaching
Support professional growth of teachers
Provide venture capital for creative ideas and programs
Promote Community/School Partnerships
Promote community awareness of educational challenges and solutions
Develop enrichment programs to address the needs of the Morris School District and the communities it serves
Foster the development of alumni relations
Provide a vehicle for individuals, businesses, and organizations to share resources and gifts with the Morris School District and its students
About the Morris School District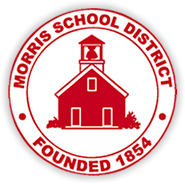 The Morris School District serves the communities of Morristown and Morris Township (pre-K through high school) and Morris Plains (grades 9-12) by providing a supportive and challenging educational environment for a total student population of over 5,700. Within the District, there is one preschool, three primary schools (K-2), three intermediate schools (3-5), one multiage magnet school (K-5), one middle school (6-8), and one high school.
Independent of the Morris School District, the Morris Educational Foundation attracts private resources to support a variety of educational programs not covered by tax dollars. Through effective solicitation and distribution of funds, the Morris Educational Foundation helps the Morris School District continue to be a model of visionary social and educational leadership in both the state of New Jersey and the country.